What do you know about companies that promote other sites? I'm talking about fake dating sites that simply promote others? I know a TON about them and I'm here to share some of it with you. Check out this review of Bangder and understand why it's garbage IMHO. I've provided you with ALL the information needed to make a decision. They're a one-trick pony, period.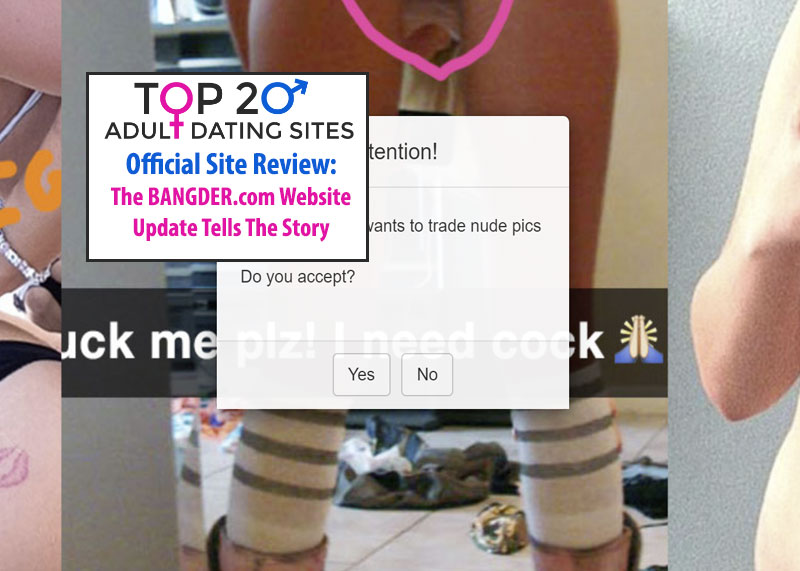 My Bangder Review Tells All
You have a whole lot of options when it comes to choosing dating sites. There are tons of them on the internet and a lot of people use them every single day. If they were all legitimate and had your best interests in mind, then it would be a great thing. Unfortunately, that's almost never the case. It's so easy to scam people on dating sites that it's almost more common for scam sites to exist than actual dating sites. Some sites aren't even real sites at all.
That's the case with Bangder. You can't call this a bad dating site because it's barely even a site to begin with. You won't be signing up or talking to people here. There's no one to talk to. When you try to sign up, you're simply redirected to the actual scam site, which happens to be Swipe Fuck.
Bangder / Swipe Fuck Will Scam You All Day Long
Swipe Fuck is the actual site that Bangder is promoting. They make you think that you're signing up for one site, when you're really signing up for another. Then the two companies split the profits. It's usually done because the target site has become such a well-known scam that no one visits it anymore. That's most likely what's going on here.
Enough people have been taken by Swipe Fuck that they have to trick people into using it. Once you get there, you just get scammed like you normally would. You'll start getting messages right away but you won't be able to respond to them. If you want to do that, you'll have to upgrade your membership. That's when you have to give them your money, which is the only thing that they happen to be after.
The Profiles Are 100% All Fake (Based On My Research)
No matter how good the profiles on the site look, none of them are real. No actual woman has ever signed up for this site. Each and every female profile was created by the site itself. They buy photos and upload them to make you think that you're getting messages from a real person.
Then you turn around and upgrade so you can respond to them. It's just a cycle that they create. It's the oldest scam around and a lot of people still fall for it. If you find yourself on Bangder, then it will lead you to Swipe Fuck to scam you.
Conclusion: Bangder Is Just A Scam Dating Portal
If you see an ad for Bangder, just ignore it. The site has never existed and it will never exist. It's only there to funnel you into a scam site. Nothing good can come from you visiting it. Just ignore the ads and look for a site that actually has real people to talk to. This one doesn't. It will send you messages from bots until you cave in and give them your money. Then you'll see that there were never any real people to talk to from the beginning. SIMPLE. AS. THAT.
Now, you wanna smash chicks in a matter of minutes? Well, this list of sites will help you do that.