I've been covering a lot of "kinky" dating sites lately and this one is a site that I recently decided to test out. It's called Collarspace.com and it's clearly a website for those who like BDSM and other fetishes. Check out the whole review before joining and if you do decide to join, please leave a comment or let me know via email what you think of the network.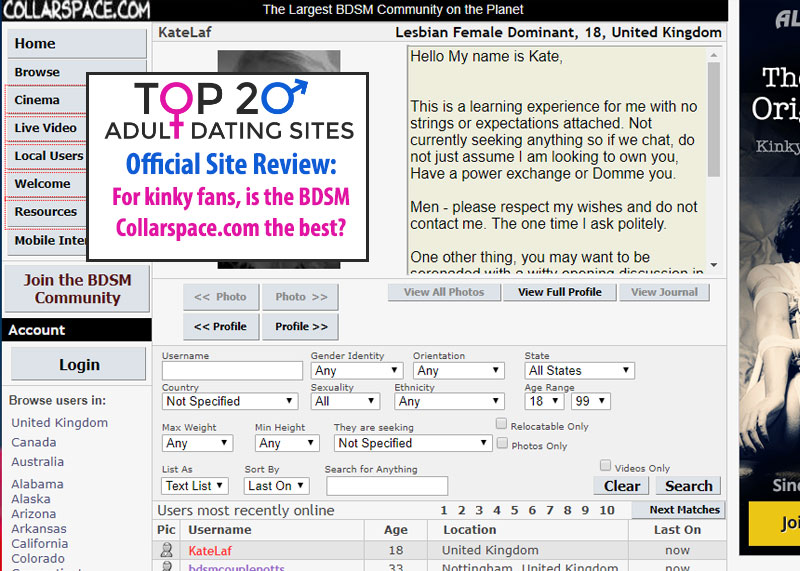 CollarSpace Is Great For Kink
CollarSpace is an adult dating site that only caters to the very kinky. It's all created to let people who are into fetish sex get together with each other. It's not really the place for anyone who's looking for a vanilla relationship. You're just not going to be able to find that here.
It's also not great for anyone who's just starting to experiment with fetish and kink. There are much better sites for things like that. This one is mostly geared toward men and women who know what they want and aren't afraid to go after it at all.
The site is a great place to find likeminded people who need a little something extra in the bedroom. You can find any kind of fetish that you're into and plenty of people who want to play around with it with you.
There's a good mix of people seeking out long term relationships as well as short term hookups.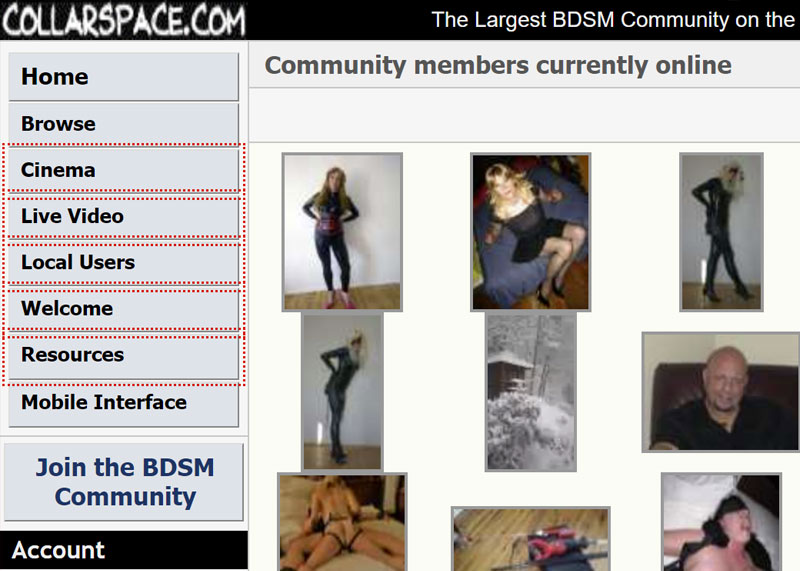 Safety Is Paramount
One thing that this site takes very seriously is your safety. They want all of their users to feel as safe as possible while they're on it. They keep your private data private and never share any of your financial information.
They also have plenty of articles that tell you how you can explore your fetishes in a safe way. This includes the people that you meet up with as well as the things that you do while you're together.
When submissive men and women go around seeking out dominant sadists, there's no limit to the amount of trouble that they can get themselves into.
That's where all of the articles come into play. They also let you know exactly how to avoid getting yourself scammed by people offering things that you can't find with anyone else.
Sign Up Is Easy
It's really easy to get yourself onto the site. You can choose any options that you need to describe yourself. It's open to both singles and couples, as well as transsexuals. You can then choose how you identify. There are more than enough options to suit you.
You can call yourself a dominant, submissive, sadist, rope bunny, brat, masochist, pretty much anything that you can think of. It makes it easy to tell everyone else on the site exactly what you're looking for. Once you verify your email address, you're ready to go and use the site all you want.
Conclusion: CollarSpace Is A Great Choice For You
CollarSpace is really one of the best fetish dating sites that you can get yourself involved with. It's filled with kinky people who want nothing more than to explore their desires with you. It's easy to use and it's all totally free.
There's no mobile app, but you can use your mobile browser to check it out when you're away from your computer. The people here are easy to talk to and the site is your best bet for finding a kinky relationship with a likeminded person.
Not the answer you're looking for? No problem – check this page out for all the best sites.