I've seen a lot of people writing about Fuckbook.com lately and I figured it was only smart for me to cover this dating site as well. There are many copycats and sites out there today that utilize the term Fuckbook in their brand. While many if not all of these are 100% scams, it's only right for me to point out the original site and what I know about it.  
This is exactly what I've done today. Here's what you need to know about the site and whether or not it's a good site to join.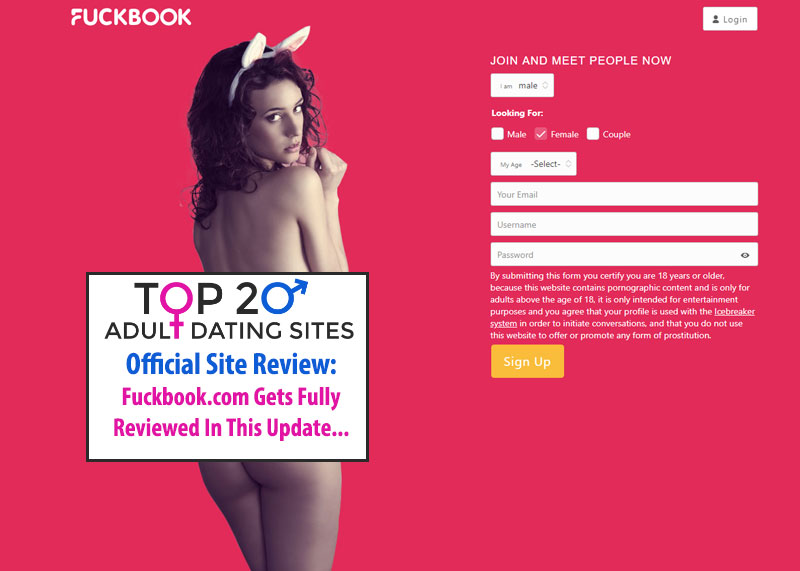 My Review of Fuckbook.com (Complete Rundown)
You've seen a lot of dating sites. I get that, but the reality is that majority of these sites continue to thrive because they constantly are able to defraud unsuspecting consumers. One such site is thisfuckbook.com.  
I know you weren't expecting that but that's what you got and what I'm telling you today! So how do they get away with all of this??? 
Why They Do It And Who Buys Into It 
They understand that there are lots of men looking to hook up with horny girls by any means, and they've set up a site that mirrors what you would find on a legit dating site.
Their angle is to sell to you the idea that the girls contacting you are very close and ready to hook up. They claim you can get to know them on this free site, like on other reputable dating sites. The difference here is, every feature available is just a means to set you up for recurring charges on your credit card. 
Live Cam Promises, Huge List Of Girls 
This site claims to have a very active community and a variety of features designed to help you connect with them. They claim to have a roster of hot girls who are constantly on live cam looking to chat it up with other members, and do sexy shows. If you know anything about real dating sites, you know that they go through a lot of trouble to not look like a porn site or a sex solicitation site. This site does no such thing and tries to sell you on the idea that there are desperate girls trying to have sex with you.
They try to lure you in by saying you can sign up for a free account, but this is how they scam people. You will quickly realize that every feature on the site, from sending messages to watching content, requires your credit card information. You have to upgrade your account to a VIP membership to do anything. All these signs point to an out an out scam. 
Corporate Profiles 
The site is littered with profiles that are labeled as company provided profiles, and are marked with a small C. This is a telltale sign that the accounts you are dealing with are fake. You know this is true because the company admits to this practice right in the terms and conditions.
They make sure to tell you that these accounts aren't real and are just for promotion, that's why they can get away with defrauding you. This tactic spreads throughout the site. You will be hit with tons of messages and notifications that your profile is being interacted with, and girls want to talk to you. However, the moment you want to take things further, you will be asked to get a paid membership.  
Rebills, Rebills, and More Rebills 
This is how these sites make money. They just need you to put in your information one time to set it up for the recurring fee. They pay people to chat with you knowing that they will never want to hook up in real life.
Fuckbook.com simply wants you to spend your hard earned money on the idea that you might get laid. It's a dirty practice but it is common, and this site uses all the well-known tricks of the trade to try and defraud you. Do your best to stay far away.  
Conclusion: This Fuckbook Doesn't Do The Trick 
I've seen lots of sites and I'm sorry to say that this Fuckbook.com website just doesn't do the trick for me. It won't work for you most likely either. If you're looking to get busy, then you just need to register on one of the top 20 which I've laid out for you on the homepage. Literally, that's your list of winners. Get to it partner!