This review is on a site called GetNaughty.com. It's not one that you'll want to jump to join or anything like that, but it's one that I need to shed some light on nevertheless. If you're looking to avoid dating sites with promises undelivered, then read this entire writeup. Now, for those looking to hookup, you've got plenty of options out there to consider. By no means, do you need to take action on any of them. However, you should probably try one or two if you're reading this right now…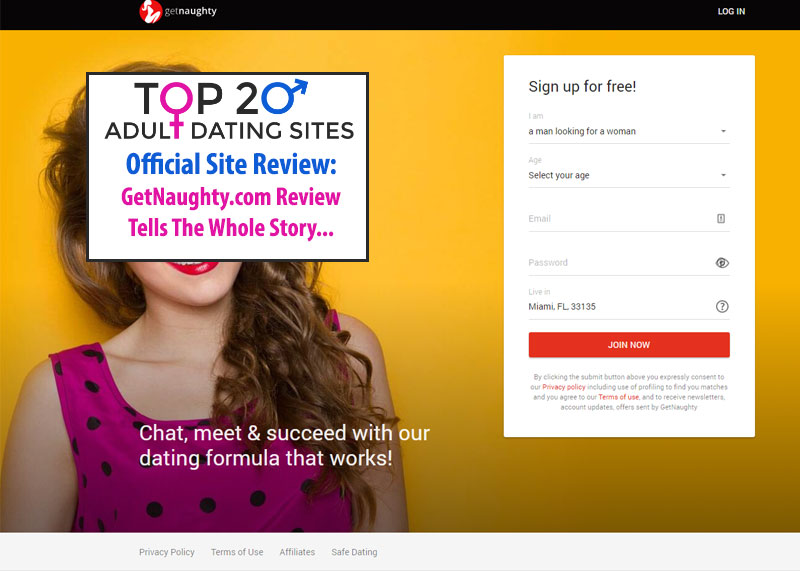 Get Naughty Is Still Scamming People?
There are a lot of scam sites that we come across. It's a very big internet and there's plenty of space for them. That's why it's so important to let you know what's going on with them. It's next to impossible to visit dating and hook up sites without finding yourself in the middle of a scam at some point.
A scam doesn't always have to stay a scam, though. It's just possible that a site will turn around and start offering a real service in exchange for your membership dollars. Unfortunately, GetNaughty.com is not one of those sites. This site started out as a scam and it's still the same site. Nothing has changed and they only want to take you for as much money as they possibly can. They use all of the same old tactics and have no regrets at all. The fact that they're still operating means that they're making plenty of money with their rip off.
They Use Fake Profiles
The scam is really simple. You create a free profile and you start getting messages right away. It makes it seem like the site is full of people and they all want to have fun with you. It makes it look like you made a very good decision by signing yourself up.
Then you go ahead and try to read the messages. You can even see the profile pictures of the people sending them and you'll definitely want to talk to them. The problem is that you can't. You don't have access to that feature. If you want it, you'll have to pay. You need VIP access if you want to actually use the site and that's where the scam comes in. None of the profiles sending you messages have ever been real at all.
Check Out The Photos
Just pick one of the profile pictures you see and run a reverse image search on it. It's totally free to do. You'll see that the picture has been plastered all over the internet. That's because it's just a stock photo. Anyone can buy it and use it for any purpose that they want.
In this case, it was purchased by the site and used to create a fake profile. That profile was then used by the site to send you a message that you just had to pay to respond to. That's the scam and you just fell for it.
Conclusion: GetNaughty.com Should Still Be Avoided
It's clear that this site has never changed any of its ways. It's a scam if you ask many dating consumers and let's face it, are they really wrong? They're still pulling the same old tricks over and over again. People fall for them and they get money.
That's how it works.
This site should be avoided at all times. It's only out to get you and take your money. The fewer people who fall for it, the less money this place will get and hopefully, it will be forced to close down. If not, then I don't know what to say. The only thing that I can say is to try this here before all else.