This update outlines everything you need to know about the Hushlove.com website. This is a rather strange network among many adult hookup sites that seems legit, but it's nothing of the sort. There is a lot of automation and computer programming running this thing. Find out why Hushlove.com is not to be used and why I suggest avoiding it at all costs.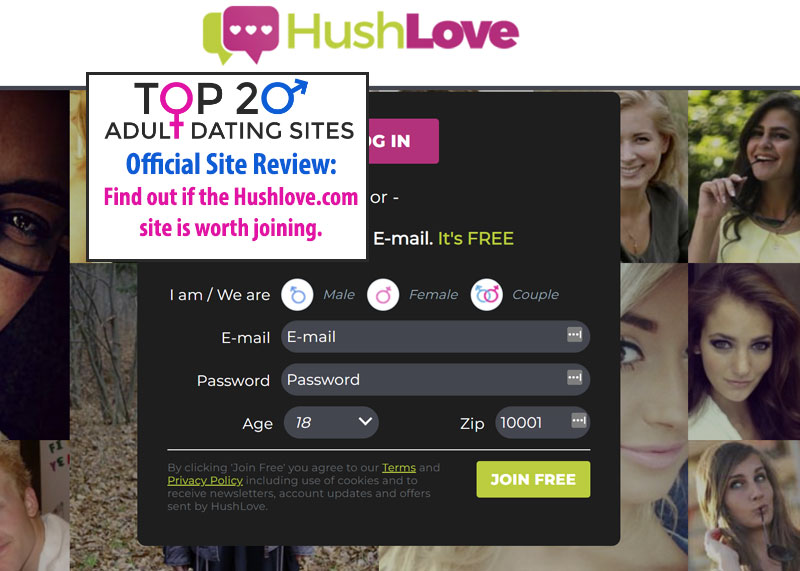 Hushlove Review: They Pay People To Scam You
Most of the scam sites that you come across are pretty hands-off. They simply send you automated messages to get you to upgrade your account so you have to give them money. It's a common and simple scam that works far too often.
Then there are sites that take an extra step in the scam. These sites go the extra mile in making it seem like staying on the site is a good idea. They put in the work to get your money, but it's still just a scam. That's what's happening with Hushlove.
This site actually pays people to talk to you. It sells the illusion that the site actually has something to offer you. It's what they have to do to get people to upgrade since there's really no other reason for you to ever waste your time on it.
Create A Profile
If you want to see the scam for yourself, then all you have to do is create a profile. Sign up for a free account and then just leave it. Don't write anything about yourself at all. Don't upload a photo. You want a completely empty profile that no one would ever look twice at. That's when you'll be able to see the scam. If you want, go ahead and just put that you're looking to have an affair and see what happens.
Women are going to start sending you messages right away. That's not something that would ever actually happen. No women on a hookup site would ever waste their time sending a message to someone that they can't see.
If you try to respond to these messages, you might get responses back, but they're not from the people that you think they are. You're just getting messages from paid employees who are there to talk to you in order to keep you on the site.
Check Out The Pics
If you want to prove the scam to yourself, all you have to do is check out the profile photos. Run a reverse image search on the people that you're talking to. You can use Google to do it all for free. Pick any photo and you'll see that it's all over the internet.
That's because it's a stock photo (think of iStock). The profile was created by the site and staffed by someone on the other side of the world. Talking to them is a total waste of time and paying for it is all part of the scam.
Conclusion: Stay Away From Hushlove
All you should really do is stay as far away from Hushlove as you can. It doesn't have a single thing to actually offer you. It's a total waste of time and an even worse waste of money. You'll never get anything out of it.
It's just a way to trick you out of your money and always will be. You're just paying for employees to talk to you and trick you into upgrading your account. Pick a different site to use instead. You'll have a much better time somewhere else.