I've been doing for quite some time and I've never come across a site that made me so mad. I'm just not very fond of I Heart Breaker aka IHeartBreaker.com and my guess is that you will not be fond of it either once you know the truth about it. Just read this review, learn why I'm against using it and make a decision for yourself.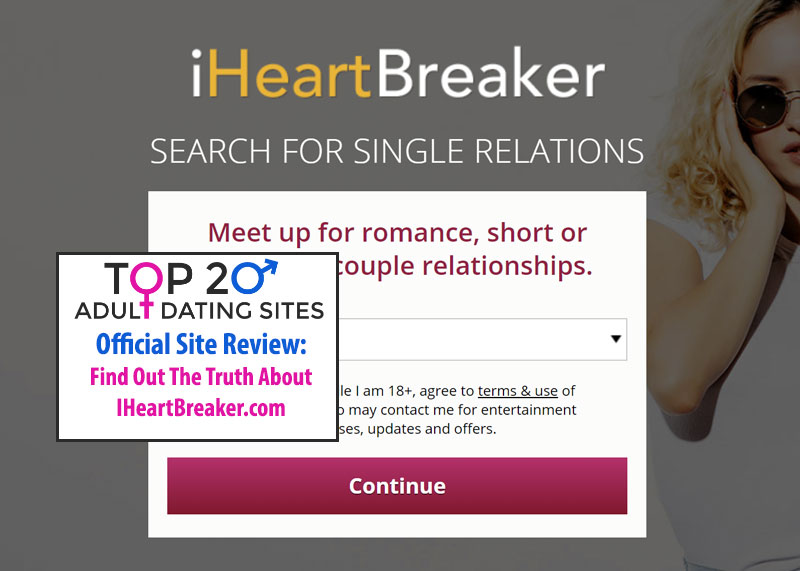 iHeartBreaker.com Is A Scam (Proof Below)
Some sites seem to know exactly what people are looking for. Other sites just miss the mark again and again. There are sites out there that seem to offer things that no one should ever actually. That's what's going on with IHeartBreaker.com.
The whole concept of the site is that it's filled with people that are too hot for you. They're going to break your heart after you fall in love with them.
That's exactly what everyone on a dating site is trying to avoid. It's like the people who own this one had some vague idea of the concept of a heart breaker and just threw it up on the internet.
It doesn't help that the site is a total scam. No thought has been put into the site and it's only out to trick you into handing over your money.
The Site Tells You They Scam You
All you have to do is look at the terms of service to see what's going on here. They tell you right there that they use Online Cuties to contact you. They say it's to get you to talk to other women on the site somehow.
That part is a lie…
These profiles only exist to send you fake messages that you have to pay to respond to. Naturally, the women on these profiles are gorgeous. That's what the site is all about. They're supposed to be out of your league and they make sure of that.
That's because they're taking pictures of models and using them to create the fake profiles that send you the fake messages. You see the messages and decide to upgrade your account to respond to them. That's when the site gets your money and you get nothing in return.
Check Out The Photos
If you really want more evidence, just go ahead and run a reverse image search on any of the profile pictures that you see. There are going to be more than enough to choose from.
Use Google (or Bing) and you'll see that the photos are all over the internet. All it takes is a few seconds and you'll see that the women you think are talking to you have no idea they're on the site.
They sold their modeling pictures to a stock photo company and that was it. Now they're being used to scam you.
Conclusion: Stay Away From IHeartBreaker.com
IHeartBreaker.com is nothing but a scam from start to finish. There are much better sites out there (most listed here). They actually work hard to get you into contact with other people.
They have a real service to offer you. You just have to find them and ignore the scam sites like this one. You're not going to be having any luck here.
There are no real women here at all. It's only designed to take your money from you and give you nothing at all in return. Stay away from it and you'll be much better off. I recommend using the Fling.com site before all others – FYI.