The Jeempo landing page is so absurd and cookie-cutter it's unbelievable. My review will cover just about everything you need to know, most importantly, why it's a silly site to join. They claim that close to 30M people are members. Guess what, that's complete nonsense. Just please read my review and learn the truth about this nonsense!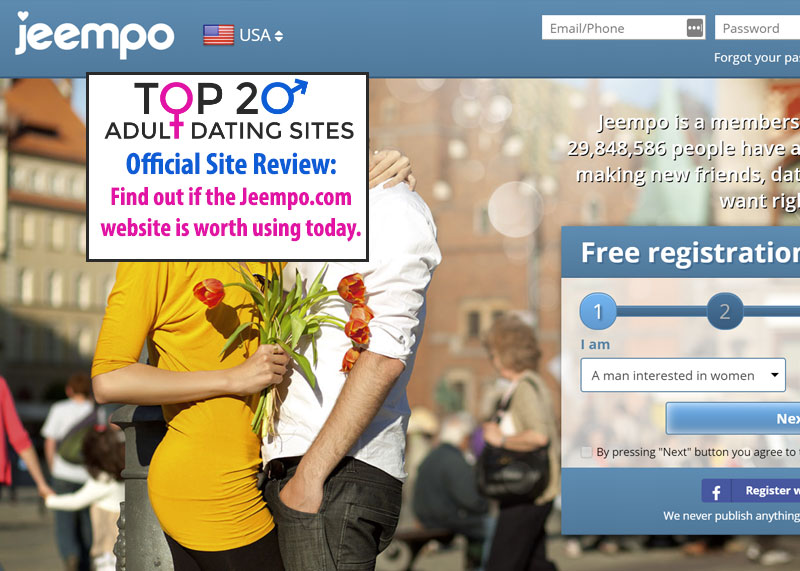 Jeempo Review Reveals The Scam
There are a lot of dating sites on the internet. There seems to be a site dedicated to every kind of woman on the planet.
You're supposed to believe that you can find a site that filled with nothing but BBWs, a site that's filled with nothing but MILFs, or a site that's filled with nothing but gorgeous college girls.
While sites that cater to specific sets of women exist, you just can't expect to find anything but beautiful versions of that kind of woman on the site. That's exactly what Jeempo wants you to think.
They try to sell themselves as a site where you're not going to find any woman that's not a perfect 10. The problem is that it's all a scam.
This isn't a site that you want to get yourself involved with at all. They're just going to trick you out of your money.
The Photos Are Stolen
All you really need to do is investigate the women that you're going to be seeing in a little bit. It's not going to take much effort. You're going to start getting messages as soon as you create your free account here.
Your inbox is going to be filled in almost no time. There are even women who are going to be sending you multiple messages.
It's going to seem like they're desperate to talk to you. Just go to one of these profiles and run a reverse image search on the profile picture.
You can do it for free right through Google. What you're going to see should be all the proof you need to just forget that this site exists.
You're going to see the image all over the internet. Most of them will be on Instagram. The people who run this site just trawl the internet for pictures of hot girls and then they steal them.
They put them up on fake profiles and they use them to send you fake messages.
They Want You To Pay
The reason for all of this is very simple. They want you to think that you'd be crazy to not respond to these women. They're hot and they want to talk to you.
Of course, you're going to want to send them a message. That's when you get hit with it. You have to upgrade your account if you want to send out messages.
That means you have to pay for them. That's what they want out of all of this. They just want to trick you out of your money.
Conclusion: Stay Away From Jeempo
There's just no reason to visit Jeempo. It's a total waste of time. It's filled with nothing but fake profiles with stolen pictures on them.
They just trick you into giving them money to send messages to women that don't exist. There's nothing on this site for anyone at all.
Find any other site out there (listed here) and you'll probably have a much better time and maybe even talk to a real woman.