I've been a fanboy of Tinder for a while now. One of the things that I hate about Tinder though is that these are so many copy cats. Locals For Tinder is one of those copycat sites that you just want to avoid at all costs. Here's everything I know about the LocalsForTinder.com website and why it's best to avoid the site entirely. Here's my review…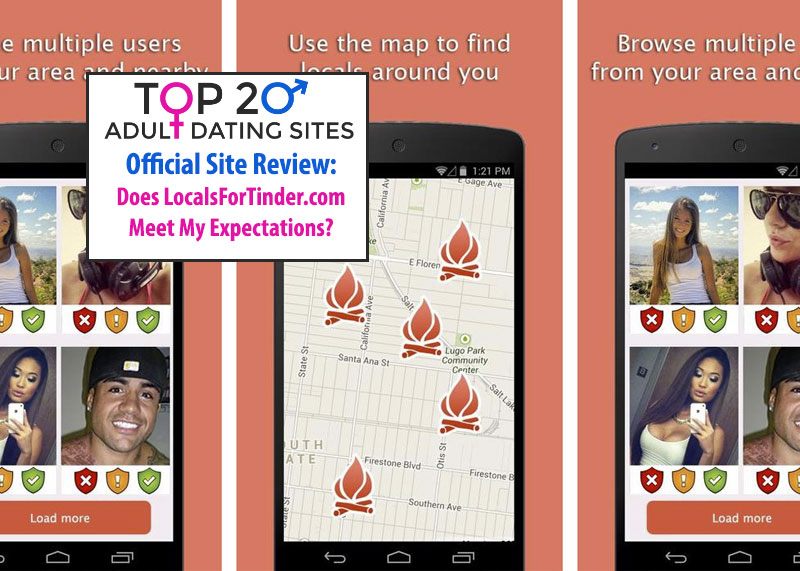 Locals For Tinder Site Review
TL;DR Locals For Tinder Is An Expensive Redirect App
There are lots of apps on the market that you can use for anything. You might think that the app store is keeping you protected from the bad apps out there. For the most part, that's true. That doesn't mean that a few don't slip through, though. Whether you go through Google or Apple, they need to hear that an app is dangerous before they can block it. That's what's going on with Locals For Tinder.
You can download the app for free, but you're not going to like it. It doesn't do what it claims. All it does is redirect you to Mega Hook Up to scam you. That's a site that's been around for a long time and too many people know that it's a scam. When they stop falling for it, the company has to resort to other means to get people to visit it.
You Get Scammed From The Very Beginning
Make no mistake that Mega Hook Up is a very dangerous site. They make you give them your credit card information in order to sign up. They do it while stating over and over that you're not going to be getting charged for anything. That's a total lie.
All you have to do is look at the sign-up page. You'll be preselected for a VIP membership, along with two porn sites. None of them are cheap. If you miss this scam, you'll be on the hook for over a hundred dollars.
These charges will recur every single month until you go ahead and manually cancel them. It's a very expensive mistake that you'll have to spend months trying to fix and you'll still be out all of the money. You'll never see it again and you'll never even talk to a real person.
All Of The Profiles Are Fake
Whether or not you pay for your VIP access, you'll still get tons of messages. It will seem like the site might just be working for you. It's not, though. The messages that you're getting are all sent from bots. The profiles that are sending them are all fake.
They're created by the site to make you think there are real people. There aren't. No real people use this site. Everyone who tries it knows that it's just a scam. That's why they have to trick you into visiting it.
Conclusion: Locals For Tinder Is A Dangerous Scam
If you come across Locals For Tinder, ignore it. Don't install it. It's way too dangerous for that. All it will do is redirect you to Mega Hook Up (not to be confused with MegaFuckbook). If you sign up for that site, you can end up losing a whole lot of money.
There are other dating apps that can actually work for you. Find those ones, use them instead of this one. You'll never talk to a single real person on this app, but you will on this one. It's only there to steal your money from you every single month.