I'm a major fan of simply meeting and fucking someone that day. It's quite common for people to want to do someone and move on with their day. If you're in this bucket of people, then you might think about using the MeetNFuck app. That's one of the many meet and fuck platforms, but one that you need to know about for sure. Here's what I know about this app and why you should stay away from it.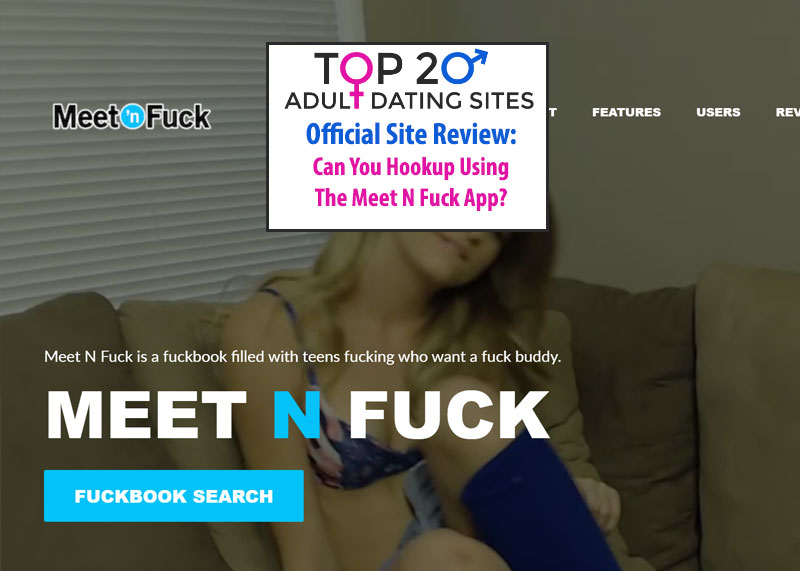 MeetNFuckapp.com Has No One To Meet Or Fuck
There are a lot of dating sites out there. It doesn't matter how you come across them. You always will and a lot of them are scams. It's not just the sites now, though. Now you have to look out for dating apps just as much. These are programs that you install on your phone. They then turn around and just try to scam you.
They use all of the same tactics that the sites use. The end result is always the same. You end up spending your money on nothing but a lie. And that brings us to MeetNFuck. You might know the company from their sex games. They're on every porn gaming site around. What you didn't know was that the games were always just ads to get you onto their dating scam sites. That's how all of this works.
You Get Redirected To A Different Site
It should be said that MeetNFuck isn't where you actually get scammed. That's because it's not a real site. All it does is redirect you to the scam. When you try to sign up, you'll be sent right to Members Dating. This is where the scam actually happens.
You'll start getting messages on it right away. They'll start coming and they'll never stop. Your inbox will be full of them. It's when you try to respond that the scam kicks in. You can't send a single message unless you go ahead and upgrade your membership.
That takes paying the site for your premium access. Then you can send all of the messages that you want. You'll just never get a response. That's because all of those messages you got were sent by bots on the site to trick you.
You Have To Agree To It
One look at the terms of service would have shown you all of this. It says right there that the MeetNFuck site uses fake profiles to talk to you. They say it's to get you to talk to other people, but that's a lie. It's just to send you those fake messages and get you to pay for your ability to respond to them. That's really all that this is about. They send you fake messages and make you pay to respond to them. There's never been a real person trying to talk to you at all.
Conclusion: Stay Away From MeetNFuck
If you want to let the site know what you think, just stop using MeetNFuck. Stop playing their games. Stop signing up for their site. It's all just one big scam. The games get you to the site and the sites scam you. That's what it's always been about.
Just ignore them and let them know that you don't approve. They're not going to stop, but at least they'll have one less user on the internet. Maybe one day there will be enough that the whole thing collapses. F all that noise. Instead, you better off using the sites listed here.
Related review: https://www.top20adultdatingsites.com/meetbang-review/