You're here for one of two reasons. Either you're lost or your looking for the best adult dating site that money can buy. Given that I'm going to go with the latter of the two, my guess is that you're even looking into joining the NaughtyFlings.com website.
Below you will find a full rundown of everything that I know about the NaughtyFlings.com website and more.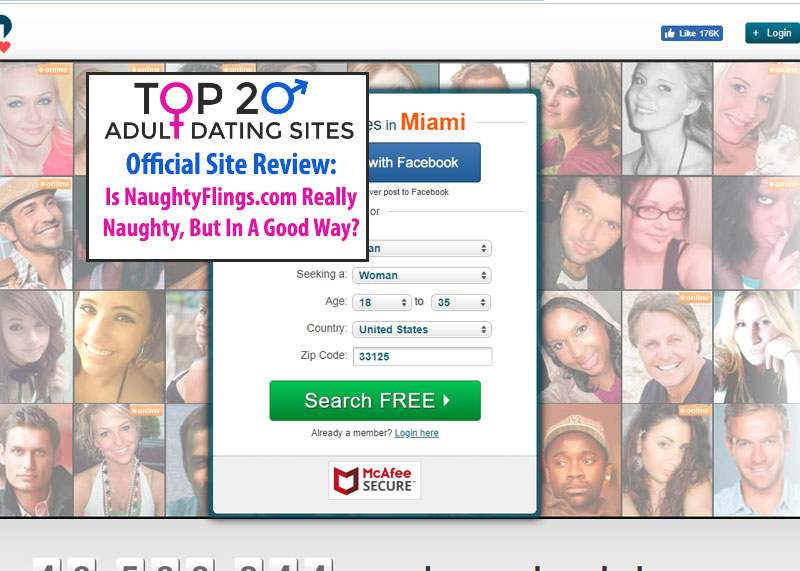 A Complete Rundown of NaughtyFlings.com
I've been here and done this many times, so today is just another one of those days. I'm here to share my thoughts and feelings on this Naughty Flings website. What I can tell you right from the get go is that it's definitely not going to help you achieve what you're trying to achieve e.g. hook up today.
Time for me to get down to business…
Is It A Spam Dating Site?
You may feel like you've seen all types of spam available, but the reality is that these sites continue to thrive because they are constantly able to defraud unsuspecting consumers. One of those sites is naughtyflings.com.
They understand that there are lots of men looking to hook up with horny girls by any means, and they've set up a site that mirrors what you would find on a legit dating site (like fling.com). They want to take advantage of people who are desperate, and the whole selling point is that these hot girls are looking to hook up, with no strings attached.
Their angle is to sell you on the idea that the girls contacting you are very close and ready to hook up. However, this site is just a way to funnel you to mate1.com, which is the actual place where the scam takes place.
Free Account?
This site claims to have a very active community and a variety of features designed to help you connect with them. They try to lure you in by saying you can sign up for a free account, but this is how they scam people. You will quickly realize that every feature on the site, from sending messages to watching content, requires your credit card information. You have to upgrade your account to a VIP membership to do anything.
All these signs point to an all-out scam.
Labeled Profiles
You will also find that the site is filled with profiles marked as Online Ambassadors. The site claims that these are the most popular girls on the site, but in fact this is the quickest way to know they are a fake account. They're just like Online Cupids at LonelyWifeHookup.com.
In the terms and conditions they admit that they set up these accounts as a way to create activity on the site. The profiles are either run by employees or by computer software. With these types of practices, you already know this whole thing is a fraud.
Messages, Messages, More Messages
This tactic spreads throughout the site. You will be hit with tons of messages and notifications that your profile is being interacted with, and girls want to talk to you. However, the moment you want to take things further, you will be asked to get a paid membership.
This is how these sites make money. They just need you to put in your information one time to set it up for the recurring fee. They pay people to chat with you knowing that these people will never want to hook up in real life.
The owners simply want you to spend your hard earned money on the idea that you might get laid. It's a weird practice but it is common, and this site uses all the well-known tricks of the trade to try and defraud you.
With a site like naughtfling.com, that just wants to send you to another site, the danger is actually higher. Those types of sites rarely have any privacy policies and exist on  non-secure networks. It can be dangerous to interact with even if you don't sign up.
Conclusion: NaughtyFlings.com Is Not The One For You
You heard it here first people, using the Naughty Flings website will not help you hookup. In fact, if anything it's going to cost you a lot of money and the opportunity cost alone is not worth it at all. If you want to find a fling, then start by checking out the homepage.