Do you like mature women? How about cougars? I'm a huge fan of cougars – like major! Which is exactly why I'm writing to you about my experience using the Only Cougars dating platform. In this case, it's not a pleasant write up as I'm not all that happy with the results that I've seen thus far from using the site.
Let me ask you a question…
Do you ever feel like you're being hunted? Not in a good way either, in a very bad way. Well, guess what, with OnlyCougars.com that's exactly what I feel like. Only they are preying on me and my credit card, not my incredibly large dong. All joking aside, I feel preyed on and like a fool for initially trusting this website. Find out why it's the worst of all cougar dating sites today. But before I cover that, I want you to know what you should trust me and my opinion. I've spent the last few years documenting my journey in testing some of the top adult dating sites out there. Which means that I'm the best candidate for sharing this info.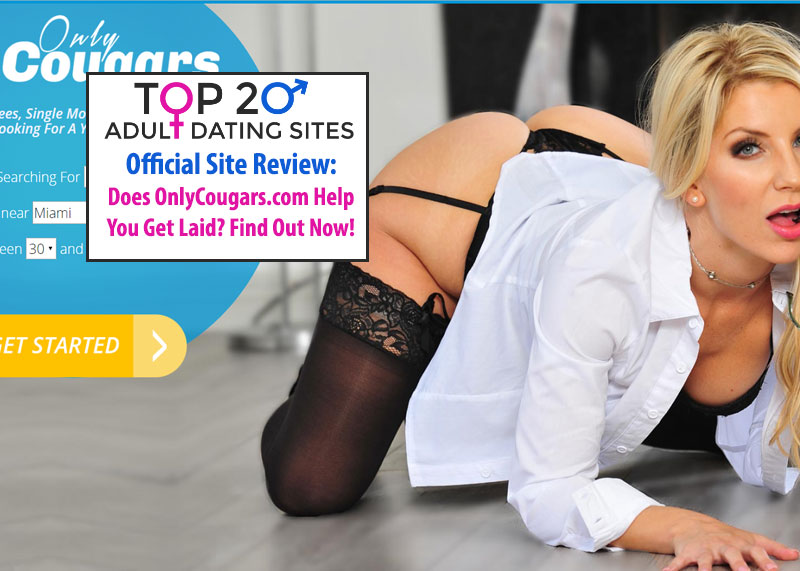 My Review Of Only Cougars Reveals All
Only Cougars is just another scam site on the internet. The vast majority of profiles are going to be fake and you''re going to be hard pressed to find a real person. While they won''t try to trick you with fake messages, they will try to trick you with fake members.
It''s clear from just a few minutes of looking that no site could have this many gorgeous women. From the first banner ads to every profile, all of them are practically naked and begging for some time alone with a younger man. It''s a nice fantasy, but that''s pretty much all that it is.
Pay To Play, Period
The thing about the site is that you have to have a paid subscription in order to send any messages. While this isn''t terribly strange, you have to keep in mind that the people you want to send them to, are most likely fake.
That''s how the site is scamming you.
They''re trying to make you believe that there''s a real reason to try and talk to the women. In reality, no woman has ever touched the profile. They''ve all been created by the site to convince you that contacting them is a good idea.
Location Changes Tell All
If you need proof, all you have to do is change your location. What you''re going to see is going to shock you. No matter where you say you are, the same profiles will be right down the street. These are the same exact profiles with the same exact images.
The only thing that's changing is the geo tagging. That's how you can be sure that this is a scam site. If you say you''re from somewhere else, you should get a whole new list of people around you. Instead, what you get are the same people every single time.
Generic Profiles
There are some things that are just too good to be true and this is one of them. When you see a site where everyone in gorgeous, you can rest assured that something is up. That simply doesn''t happen in real life.
On top of that, most of the profile pictures look extremely generic. They all come off like they were taken for a stock photo site. That's because they almost certainly were. The images are purchased by the site and then attached to the profiles that the site creates. It's all done to trick you into paying for your access.
Conclusion: Only Cougars Is Not Worth Joining
There's no reason to waste your time on Only Cougars. There are plenty of better sites out there that don't have to convince you that they're real. Every site should have a good mix of people and the way they look in their profiles.
When everything seems this generic, it's probably best to simply move on. There's no sense in wasting your time or your money here. There are so many better options out there for you. All you have to do is find them. They definitely exist and they''re just waiting for you to take advantage of them.
Now, if you want cougars, then you don't necessarily need to go for a cougar dating site. In fact, most of the best milf websites have lots of cougars within their network.