There are 20 adult dating websites that I typically recommend using. Of those sites is bound to help you hook up, no doubt about it. However, there are more sites NOT on that list that I just simply cannot and will not suggest using. The site is called WildDate4Sex.com. Find out why the site isn't worth using and why I truly believe it's nothing more than an elaborate scam.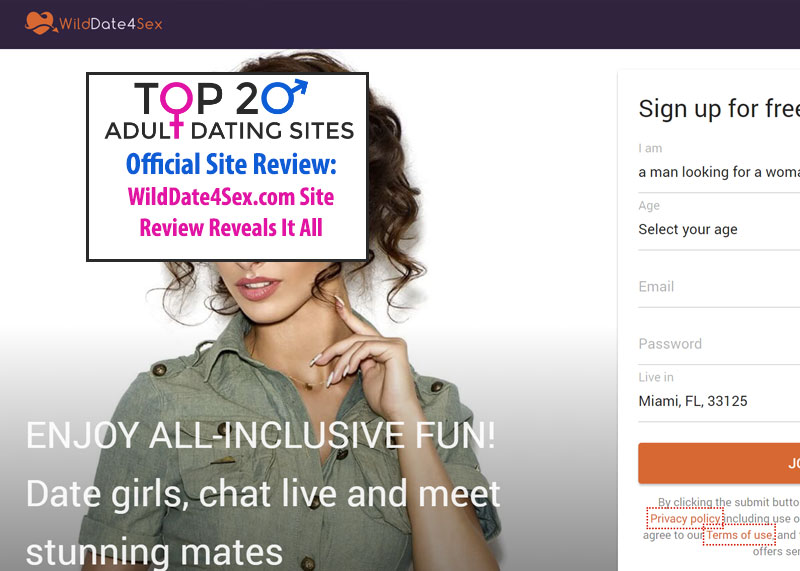 WildDate4Sex Review Revelas The Scam
There's nothing at all wrong with trying to hook up through a dating site. That's why a lot of them exist in the first place. You don't have to just look for long term dating online anymore. There are tons of sites that only exist for you to have sex. A lot of them work really well.
They're filled with men and women who just want to have some fun. They don't have to be convinced to get together with someone. They spend all of their time setting up their hook ups and that's it. That doesn't mean they all work that well, though.
A lot of sites are only out to scam you. They prey on men and women who are horny and unlikely to look into the details. That's exactly what WildDate4Sex is. They only want to take advantage of you and take your money.
The Profiles Are Fake
You're going to start getting messages as soon as you sign up for this site. They have an instant messenger on the site and it's going to be filled with people trying to get your attention.
It's all meant to make it seem like the site is filled with people who want to have fun with you.
That's not the case at all, though. What's actually happening is that the site is sending you the messages itself. They want to make it seem like you need to be responding to these people.
They're just not going to let you do it for free though. If you want to respond to anyone, you'll have to upgrade your account. That's going to cost you money. It's the whole reason that this site exists. It tricks you into giving it all of your money.
The Pictures Are Fake
All you really have to do to see the scam is to check out the profile pictures. You can pick any of the people who are sending you messages. It doesn't matter which ones you choose.
You'll get the same results every single time. Just run a reverse image search on them. It won't cost you anything. You'll see that the profile pictures you see are all over the internet.
That's because they're all models and porn stars. The pictures are taken by the site and put up on fake profiles to send you fake messages to get you to upgrade your account.
Conclusion: WildDate4Sex.com Is A Waste
There's no reason for anyone to visit WildDate4Sex. It doesn't have anything for anyone. It's just going to end up costing you money. You'll upgrade your account to respond to the messages but you'll never talk to a single person.
The messages will stop coming and you'll be left with a bill that you're paying for nothing in return at all. There are much better dating sites out there. Try some of those out before you waste your time here. You'll get much more out of them. Start with the SnapSext.com site before all others and see how that works for you.