Have you heard of XAttract.com? This review covers the ins and outs of things there. It's an adult dating platform that talks up quite a big game these days. However, talk is pretty cheap, but your membership her most definitely is not. Find out why I've rated this so poorly and why it's a site that I suggest avoiding completely. My review covers it all. Lastly, I've provided some alternative suggestions for those interested in something that works.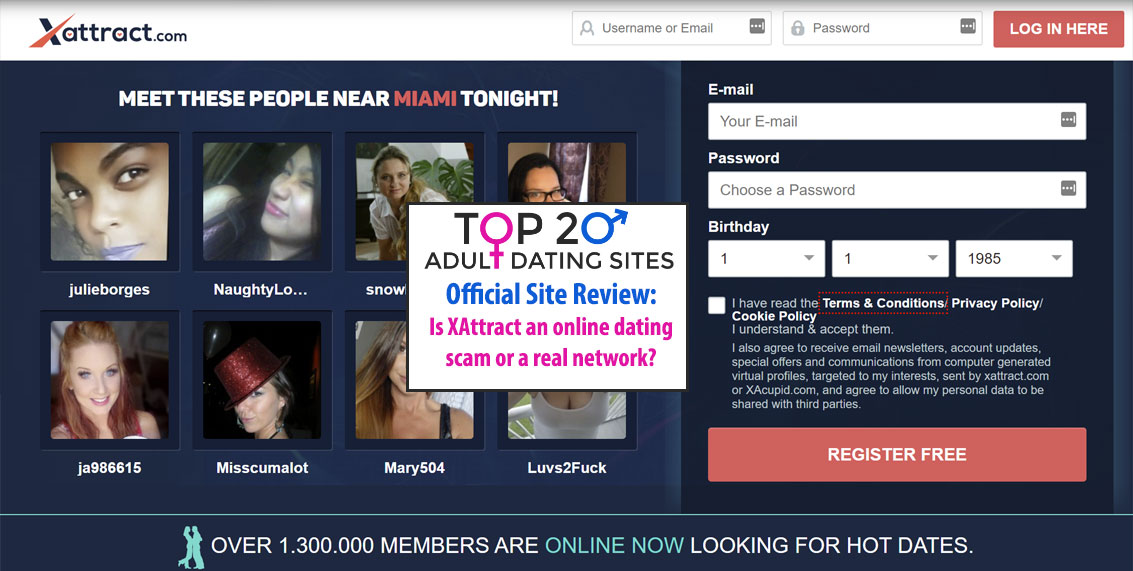 XAttract Review: They Admit To All Their Scamming
There are a lot of sites on the internet that focus on getting you in touch with people who just want to have sex. It's a great thing for men and women who don't have the time or desire to deal with dating.
There's nothing wrong with seeking out sex, but it can be difficult to find the sites that actually help you to do it. There are a lot of sites out there that use your desires to simply scam you. It can be extremely difficult to find sites that have your best interests in mind.
XAttract is a site that most certainly does not have your best interests in mind. They just want to scam you out of your money. The only good thing about this site is that they take the time to tell you all about the scams. You just have to make sure you do what you're supposed to do.
It's All In The TOS
If you read the terms of service like you're supposed to, you're going to come to a section that tells you exactly what's going on. They say that they're going to be contacting you after you sign up. They make it very clear but they give you a fake reason for it. The site claims that it's to let you know that new people have joined. It's not.
The way they contact you is by sending you fake messages from fake profiles. They create them and use them to send you emails. It's how they convince you to upgrade your account. If you want to respond to these messages you're getting, you'll have to pay up.
It's how the scam always works on sites like this one. They send you fake messages and make them seem like they're coming from other people who want to hook up. Then they make you pay to respond.
Just Check Out The Profile Photos
If you still need to be convinced of the scam, all you have to do is check the photos on the profiles that are sending you messages. It won't take long at all. All you have to do is run a reverse image search through Google.
You're going to see the photos all over the internet. That's because they're all stock photos. The people you see on the site have never been on it at all and they probably don't even know their images are being used.
Conclusion: Stay Away From XAttract.com
There's no reason for anyone to waste their time on XAttract. It's not going to introduce you to anyone. Trust me, it's not going to get you hooked up. It's just going to send you fake messages to get you to pay them in order to respond to the messages.
There are better dating sites that exist today. For example, give SnapSext.com a try but first, read my review of the Snapsext network. You'll be much happier about how well it works for you. You're just going to end up wasting your time and money if you use this XAttract.com website.