I'm normally not one to try sites with XXX in them. It's just not my thing although I do like sex dating, these types of brands are typically too adult-themed if you know what I mean. They're all porn and no personals. Anyway, I decided to check out the infamous XXXBlackbook network to find out if it meets the needs of so many singles out there today. What you're about to learn will absolutely shock you. It's going to make you worry, especially if you're joined the site. Unfortunately, it's one of the networks that just doesn't deliver (at all). Here's what I know about the network and why you must stay away…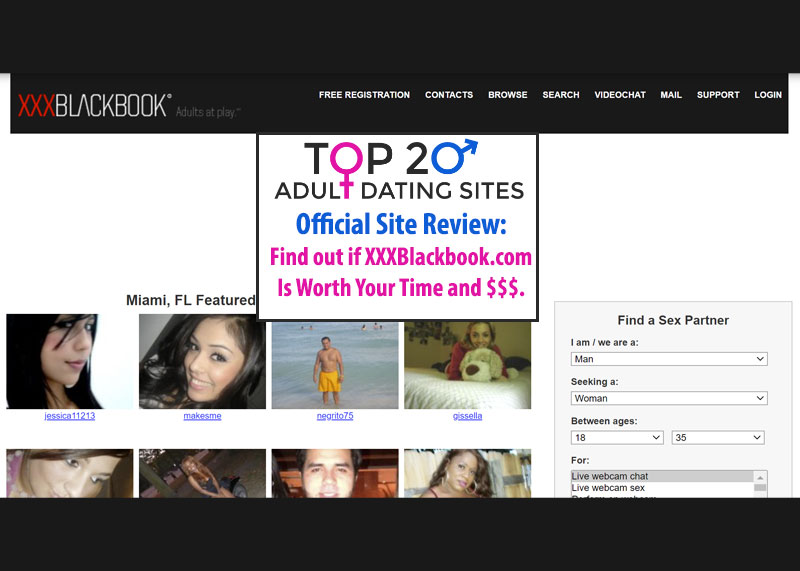 XXX Blackbook Is Filled With Fake Profiles
A person's black book used to mean something. It was that little book that most men kept for a rainy day. It was filled with the names and numbers of all of their old girlfriends and hookups. If they were ever in the mood and unable to find someone new, they'd start looking up those numbers to see who was ready to have a good time with them.
Black books don't really serve a purpose anymore, but the concept still remains. Now there are hook up sites for men to visit and find someone to get together with for the night. Unfortunately, not all of these sites have your best interests in mind.
Sites like XXX Blackbook are nothing more than scams that lie to you. They claim to have real people on them, but they never do and they never will.
The Messages Are Not Real
There's always one thing that's going to happen when you sign up for one of these sites. You're going to start getting messages right away. These messages are going to fill up your inbox in no time. It will seem like there are women all over the site who want to hook up with you.
There aren't. None of it is real.
The thing you have to consider is whether or not real women would spend all of their time sending out messages to random guys. Of course, they wouldn't. The women on hook up sites are getting enough messages. They never have to be the ones to make the first move.
The only reason you're getting them here is that you're being scammed. If you want to respond to any of these messages, you'll have to upgrade your account and pay the site a monthly fee.
Test The Images
All you have to do to prove this to yourself is to run a reverse image search on the profile pictures. You can pick any of the profiles that have sent you messages. It will work for all of them. You can use Google to run the search within a few seconds.
You're going to see that the images are all over the internet. That's because they're all stock images. They're purchased by the site and used to create their fake profiles. The women that you see have never been on the site at any time.
Conclusion: XXXBlackbook.com Will Scam You
Don't visit XXX Blackbook. There's no reason to. It's nothing more than a scam. It's going to take your money from you and it won't give you anything at all in return. It's just a scam site and that's all that it will ever be.
You don't have to waste any of your time on it. There are plenty of other safe dating sites on the internet that you can be used instead. You'll be much more likely to find actual people who want to hook up with other real people.