Man oh man, I hate, hate, hate getting scammed and more often than not, it happens when using a Chinese dating site. The way that ChinaWomenDating.Asia has gone about to scam users is nothing but typical. Having spent so much time surfing this site, I know just how much they destroy the consumer behavior. Find out what the site is all about and why I really hope it gets shutdown for good.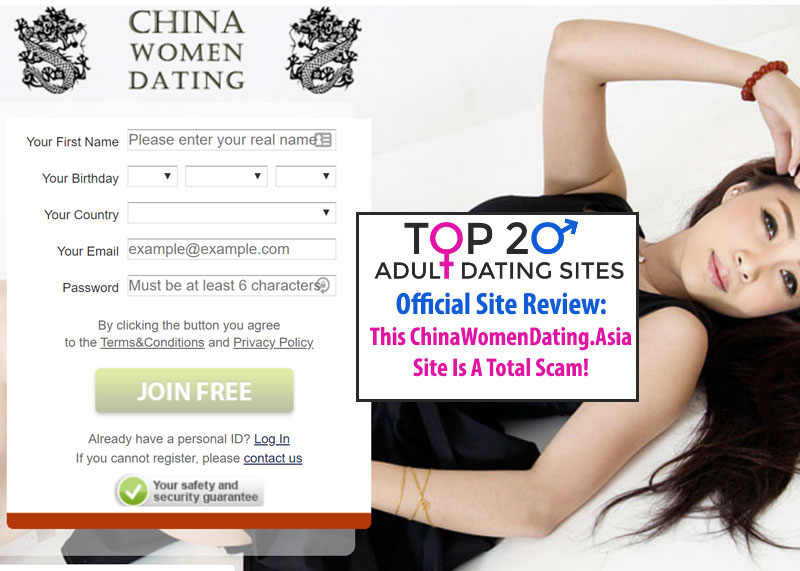 My Review of China Women Dating Asia
Most dating sites on the internet want you to pay a monthly fee to use the site. It makes sense. It costs money to run a site. If you want use one, then you have to help it stay in operation. Other sites work on a completely different model. They don't make you pay for the month. They make you pay by the message.
It might seem like a way to save some money, but it's not. It turns out that a lot of these sites are just scams (more scamming here too). China Women Dating is one of those. It's nothing more than a way to take your money and give you nothing in return.
There are no real women on the site. There certainly aren't any women from China. In fact, the site is run out of Virginia. That's one bad sign right there. How frustrating does that sound? Very, am I right!?!
They Use Typical Paid Models
You can always try to tell a dating site by the profile pictures. It's what lets you know what kind of people are using it. If these people are any example, this site is only used by models. That's because all of the profile pictures you see are taken of paid models and used on fake accounts. The women you see aren't using the site.
They might not even know that they're on it. The site is creating these profiles for one purpose. They use them to send you fake messages. You have to remember that you're paying by the message. That's why they want you to send as many as possible.
ChinaWomenDating.Asia sends you fake messages, then you pay them to respond to them. It's a scam that can get very expensive, very quickly. It's an underhanded tactic that will take as much money from you as you're willing to give.
They Want To Sell You Cam Model Shows
The other reason this site exists is to sell you adult cam shows. No real dating site would ever have to do that. They're supposed to act as platforms to let you talk to other people. Cam shows only involve a model that you're paying to see.
If you see a dating site that offers cam shows, then you're not on a legitimate one. It's just one more way that you have to spend your money on this site. They're only out to take your money out of your account.
It's An Non-SSL Secure Site
Oh, here's a new one for you, this site doesn't even have and SSL to keep your personal and financial data safe. See the screenshot below which proves just that. The damn site is broken and nothing is more frustrating than paying for something that doesn't work!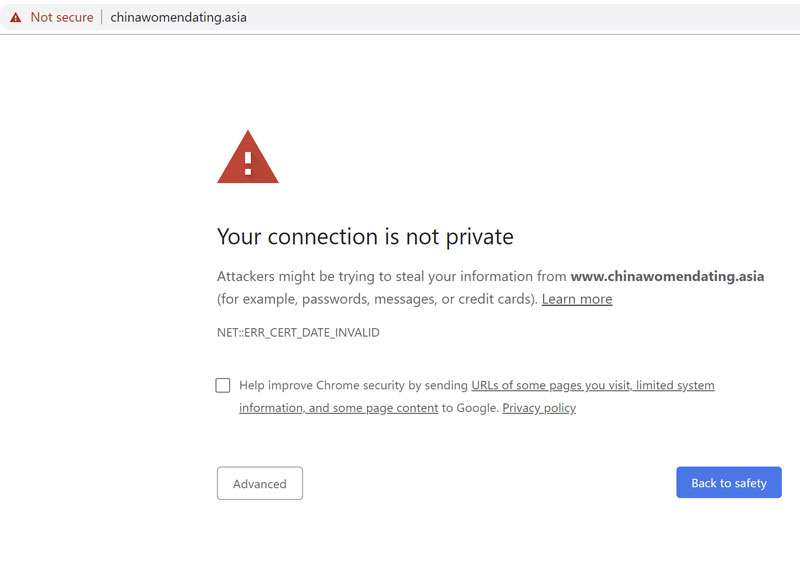 Conclusion: China Women Dating Is A Waste, Stay Away
The best thing you can do is just not use China Women Dating. It's a scam site from the second you sign up for it. They send you fake messages and make you pay to respond to them. You're never going to talk to a real person on here. It's all completely fake.
This Chinese dating site just wants you to buy credits and spend them as quickly as possible. If you want to spend your money on a site that works, you're going to have to find another one. This isn't one of them. Look, I've shared the top 20 sites and ranked them here, just read the reviews, take action and make a move!