I was once oblivious to the scams that exist related to milfs and the use of Snapchat. Well, not anymore as I'm finally up to speed on the scams that websites are implementing today, especially on the FreeSnapMilfs site. This is my official review of the Snapchat marketing site.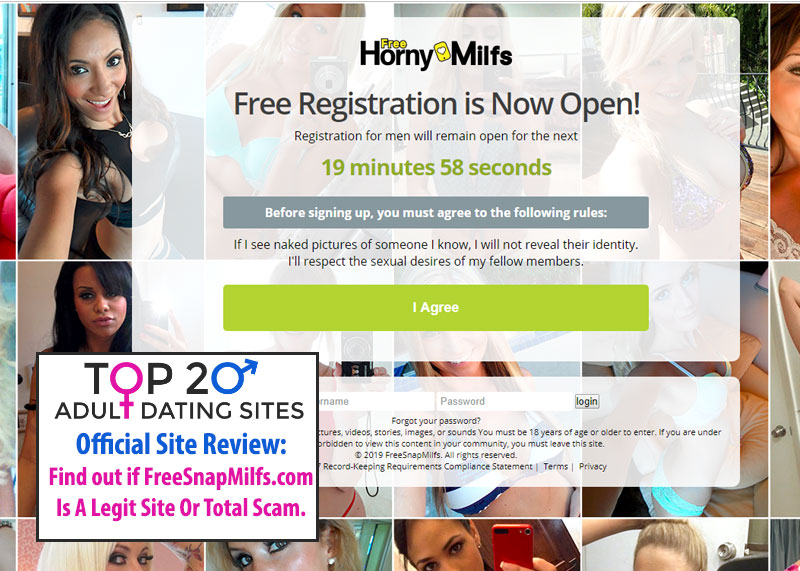 My Review of FreeSnapMilfs (Reveals All)
It's amazing how many dating site scams are still up and running, even after they get a reputation for being fraudulent. This continues because there are always consumers who are vulnerable to being taking advantage of for the sake of a connection, and because these sites protect themselves in their terms and conditions so that they are not liable for defrauding you. Snap MILFs is one of the more notorious scam sites running, and it's tied to a number of other well-known scam sites.
FreeSnapMilfs.com employs a common tactic used in the dating scam world, which is doing everything they can to lure you in with the idea of a free membership, but forcing you to pay money the second you want to actually interact with anything on the site. Unlike other dating sites, free snap MILF's heavily advertises its live cam feature. However, if you know anything about dating sites, they don't like to look like porn sites in any way. This is the first of many tests that freesnapmilfs.com fails when it comes to legit dating site practices, and the con starts from the very beginning.
Hidden Fees Everywhere
This site claims that is completely free to use. But when you try to interact with anything on the site, you are asked to enter your credit card to check out the basic features. The claim of the free access is false and so is the claim that they are only billing you for one site. They will actually hit your card with a recurring monthly bill of over eighty dollars by signing you up to porn sites that they are partnered with. You will quickly realize that almost every aspect of the site requires an upgrade to the biggest membership package to even use properly. They are looking for any way to bilk you for your money, and they are truly dedicated to trying to deceive you.
Nothing But Fake Messages
What should have you concerned right off the bat is the amount of instant messages you immediately receive once joining the site. It just doesn't make any sense that all of these hot women would want to talk to you minutes after you joined. You won't even have time to put up a picture or fill out a profile before someone is writing to say how great you look or how you're a match.
You have to understand that all of this is a scam. None of the girls that are messaging you are real. Not only are the profiles and pictures fake, but the messages you are receiving are generated by computer software. All of this is designed to get you to sign up for a membership package in order to talk to them. Only a shady business would employ such tactics.
Conclusion: A Notorious Offender That Keeps Scamming
You will find real people to talk to on the site, but those people will be paid contractors and employees of the site. They make this clear when they describe their "Love Stars" program. This is a fancy name they have for their fake profiles. They have to get you to agree to this upfront so that you can't come back after the fact and sue them for defrauding you.
Some people maintain that there are real profile on the site and that may be true. But the fact is the site has been overrun with fake pictures and profiles, and if it isn't the site itself scamming you, it's independent scammers who are using the site as a cover to get into your pockets. No matter the circumstance, you should avoid this site at all costs.
There are other programs out there that use Love Stars and I want to confirm that I now feel as though these are bad sites to join. Actually, I should say that they're ineffective sites to join in my humble opinion. You should also avoid sites like FreeLocalDates.com, and FreeSnapHookup.com if and when possible. Go for sites like Fling.com instead, thank me later!