Here at the Top20AdultDatingSites.com, we've busted plenty of dating scams on the Internet. Find out why so many people are getting duped by GonnaBang.com and why it's causing people to lose money. If you're thinking about joining this network, please, read this full review before taking any action at all!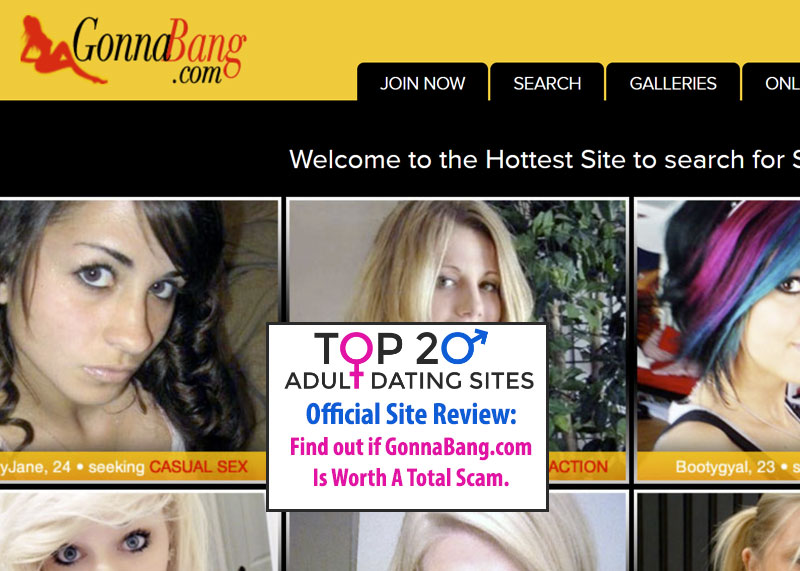 GonnaBang.com Review Explains How they Sell A Lie
You can always sign up for a hookup site when you want to have some fun without a relationship. There's no reason to always be wrapped up in long term things. It may have been the norm many years ago, but times have changed. People can have sex without having to be dating someone.
That's why hookup sites are so popular. Men and women from all over the world use them. They just log on and start looking for someone to hook up with that night. Some of the sites work better than others. Then there are the sites that are nothing more than big scams.
They do nothing but lie to you to try and take your money. That's exactly the kind of site that Gonna Bang happens to be. No one on this site is real and it will only cost you money.
The Messages Start To Come In Quickly
It doesn't matter when you sign up for this site. The same thing is always going to happen. You're going to start getting messages from other profiles right away. You can expect them to start coming within a minute of signing up. They're not going to stop, either. Your inbox will be full in a day.
You'll be able to read the messages, but you won't be able to respond to them. There's a very simple reason for this. The site wants you to pay to upgrade your account. Once you do that, you're going to see that there's really no one to talk to here.
That's because all of the messages that you got were totally fake. None of them were sent by real people. The entire site is just one big scam that you just got yourself caught up in.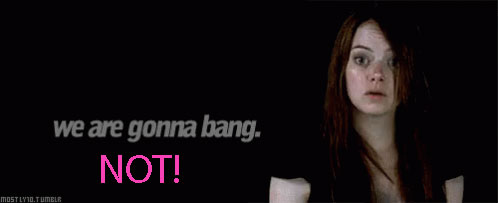 Read The Terms Of Service
All you have to do to see the scam here is to read the terms of service. You have to agree to them in order to use the site in the first place. They tell you right there that they're going to contact you from fake profiles. It's the only reason that they exist.
They create fake profiles then use them to send you messages. It makes it seem like you should be responding to them, so you upgrade your account. That's the whole scam. They cover themselves by explaining it to you before they run it on you.
Conclusion: GonnaBang.com Is Gonna Be Expensive
There are plenty of hook up sites out there that can actually get you together with someone. Gonna Bang isn't one of these sites. It's only out to trick you out of your money and scam you. That's really all that they have to offer you.
They won't be giving you anything in return for your money. They'll send you fake messages until you give in and pay to respond to them. It's a common scam and you can find it right here. Find a better site and leave this one alone.