Just like you, I like hooking up with local hoes. They're easy to connect with and the sex is typically stellar. Now, what you need to understand is that there are plenty of hoes in this world, but you need to know where to find them. One site that you might turn to due to the branding is Plentyofhoes.com. Well, if you do, you'll be making a big mistake. This review explains everything, so please be sure to read it in full.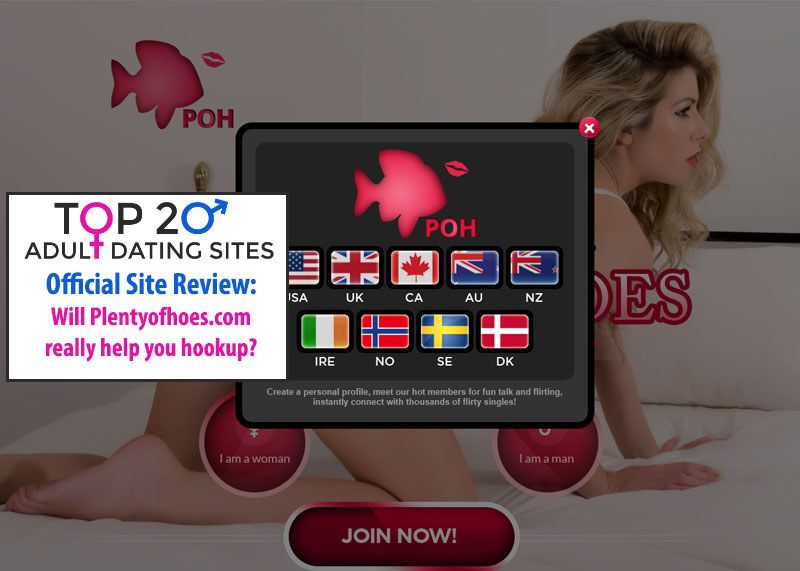 Why Plenty Of Hoes Isn't My Cup Of Tea
Again, I'm a huge fan of hoes, but only the ones that are willing and able to bang. Strong emphasis on the word "able." Let's face it, scam sites are so prevalent on the internet because they are actually quite successful. The main trick is to create a site that looks nearly identical to legitimate and safe sites.
Plenty of Hoes is one such site, where looks can truly be deceiving. Unlike other scam sites, Plenty of Hoes is entirely designed to redirect you to yet another site that looks to steal your financial information. Some of these sites are notorious scams that still have not been shut down or investigated for fraud over the years.
Redirects
You should and will see the first red flag that Plenty of Hoes is a scam, because it redirects to a variety of other dating sites. No true dating site would ever have this type of option, they want you to stay on their site. But Plenty of Hoes is quick to redirect you to another URL, where your information is more vulnerable than ever.
These sites do not function on secure connections, and do not make any commitment to protect your password, IP address, or other sensitive information. The sites they send you to are wildspank.com and iamnaughty.com, both notorious scam sites. Plenty of hoes makes money by successfully redirecting you to these sites.
Free To Paid To Unauthorized Charges
Like all scam sites, the end goal is to get you to first sign up with a free membership, so that they can later entice you with a paid membership to get access to the other content. You have to remember that nearly every profile on the site is fake. They take pictures of legit cam girls from other sites and create a profile on their own site. This is so you are enticed to sign up.
Then once you sign up, you're immediately hit with a variety of messages and emails from these fake profiles. It's obvious these profiles are bots because of how quickly they will reach out to you once you sign up. They will speak in generic phrases, and express interest in you even if you have no profile picture up and have yet to fill out any information.
No Communication Until Upgrading
No matter how many messages you receive, you will be unable to interact with any profile until you give over your credit card information. Regardless if you sign up for the shortest or longest membership option, the most important thing is that they have your financial info.
They can later sell this information on the web so that they are not explicitly tied to defrauding you. These method have made companies like this multiple millions, and are very successful because not everyone is educated on how complex the scams are. Since they can take your IP address, they often claim that they have users from your area who want to hook up. This is yet another way to scam you.
Conclusion: Plentyofhoes.com Is A Scam, Huge Waste Of Time
I'm going to say this one last time…
Be wary of any dating site that immediately redirects you to somewhere else.
Truth be told, Plenty of Hoes is actually one of the better known scams out there, and it is still functioning and ripping people off. If you ever stumble on this site, stay far away. Do not join and if you're looking for a site that works, well, I've got just the thing for you. Use one of the top 20 sites I've ranked and win all day long!