I am often tempted to try new dating sites. Probably why I've gotten to the place where I am today. Trying literally hundreds of sites in search of the best of the best. The last one that I tried was called Tempted.com and I've pretty much documented the good and bad of this site. Here's what I learned and everything you need to know about Tempted.com. I've shared it all here below and please, for the good of all things hookup related, just read this damn review before taking any action at all!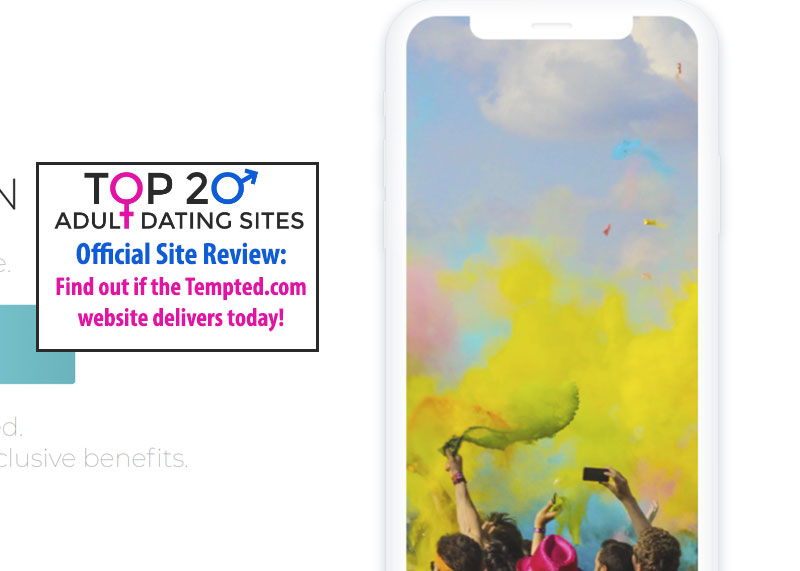 My Tempted.com Review Tells All
It's always a good idea to read the terms of service for any site that you use. It's an especially good idea when you just might end up spending money on it. Tempted is one of those sites. This one claims to connect you with beautiful people for hookups. It apparently works for both men and women. No matter who you are, you can sign up and get hooked up with someone hot.
If that were true, they wouldn't need to create fake profiles, though. They tell you all about it. They create profiles and use them to contact you. It's how the site operates. It doesn't matter what kind of reason they come up with for it. The fact of the matter is that they're going to be sending you messages that you have to pay to read.
They Hire People To Talk To You
This site even goes a step beyond where most scam sites give up. This one actually pays people to talk to you. It's nothing new, but you don't come across it every day. That's why you can end up getting suckered into paying for your premium access. You'll be able to actually hold a conversation with someone. You can talk and flirt all that you want.
Don't think for a second that you'll ever be meeting up with them, though. It specially states in the terms of service that you'll never meet one of their employees in person.
They're called Love Stars and they're only there to talk to you. They're not the person that you see on the profile, either. In fact, they're probably not even the same gender. They can be anyone talking to you from anywhere and you'll never know.
Test The Photos To Find Out For Yourself
All you need to do to see it all for yourself is run a reverse image search on the profile photos. Just pick someone that you're talking to. Run the search and see what's going on. You're going to find out that the picture you see is on other sites all over the internet.
It's nothing more than a stock photo that the site paid for to make their fake profiles. They then pay someone to talk to you to keep you on the hook for your monthly membership fee. It's how they turn a profit.
Conclusion: Don't Let Tempted Tempt You
At the end of the day, there are sites that help you get laid and sites that scam you. This is one of the sites that scams you. You don't need to waste your time here. You certainly don't need to waste any of your money. You're not going to be getting anything in return for it. All you'll end up doing is wasting away while you talk to someone who's being paid to talk to you. Just pass this site on by and find a better one (this is a perfect alternative) or you can go ahead and check this list out.