The XMeeting.com site is not one that you want to try. I've used many sites over the years and this one is no exception to the scamming rule. They're not a great site or company to invest in. This report explains everything you need to know about it.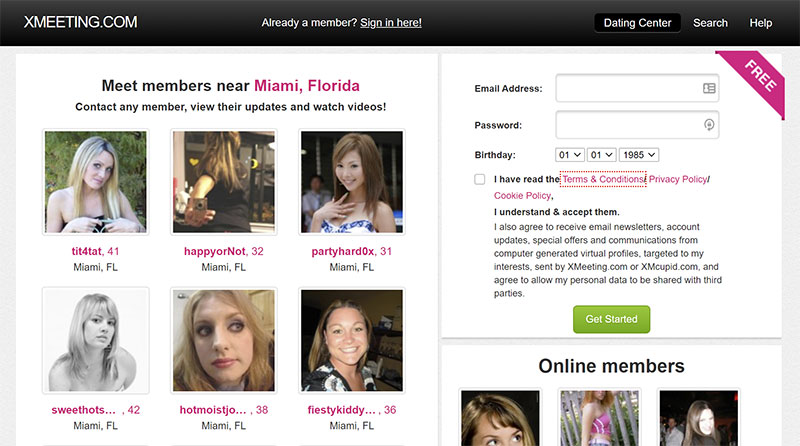 XMeeting Is Still Just A Scam
There are lots of scam sites that have been operating for years upon years on the internet. They take in tons of money from the people that they trick into paying them. It's nothing new and you never know when you're going to come across one. It's just the way that it is and there's really nothing that anyone can do about it.
You're only real option is to simply check out each site before you join it. If you know what to look for then you can always tell when you're about to get scammed by someone. The tricks that these sites use are all the same. That's what's happening with XMeeting. The site runs the same old scam and it gets them a lot of money. They're ready to scam anyone who signs up for the site and they won't stop until they get what they want.
They Send You Fake Messages
As soon as you sign up, you're going to start getting messages. It doesn't matter how much time you spend working on your profile. In fact, it doesn't even matter if you put in any information about yourself at all.
You're still going to get the messages and they're going to fill up your inbox. It's all done to make it seem like there are tons of people on the site who want to get your attention. When you try to respond to them, that's when you're going to find out that it's not free.
Sending out any messages requires you to upgrade your account to a paid one. That's what the site is after. It just wants you to pay the monthly subscription fee so you're constantly paying them for nothing at all in return. That's how these scams usually work.
They Use Virtual Profiles
If you take a look at the profiles that have been sending you messages, you'll see what's happening. They're all going to have stars on them. That means that they're virtual profiles created by the site. As soon as you see this star, you should know that the profile is fake.
The person you see on it has never been on the site. It's just a stock photo that the company bought to make these fake profiles. They're created to send you fake messages and that's it. The site just hopes that it tricks you into paying to respond to them.
Conclusion: Stay Away From XMeeting
If you want to keep yourself safe, just stay away from XMeeting. The site doesn't have anything for you at all. There are no actual people on it. It's just a scam site and that's all it will ever be. It sends you fake messages and tries to get you to upgrade your account.
You'll never talk to anyone here. It doesn't matter how great the site seems. It's all just an illusion that's been carefully crafted to scam you. Stay away from the site and you'll be much better off. This exclusive toplist has everything you need.