I decided to take a closer look at Ulust.com and take a deeper analysis of things. Here's what I noticed and learned about this site. Yes, after looking into things for the second time around…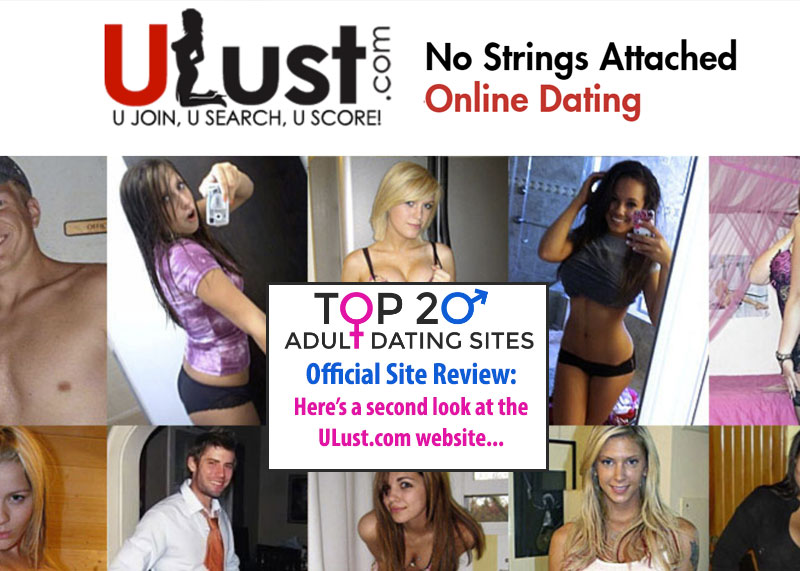 My Second Look At ULust.com
If you're interested in reading my first review, then you should do yourself a solid and check this page out here. If not, here's what you need to know about everything.
Sometimes it's not difficult at all to pick out a scam hook up site. That's the case with ULust. It's so obvious that it's all a scam that all you have to do is read the fine print. They tell you right there what's going on and how they're scamming you. All it takes is a few seconds and you should be off and trying to find a completely different site. Unfortunately, most people won't look at it.
They'll just sign up and let the site scam them for as long as it wants. It's how they make their money. They need people like that to make sure the income is flowing in. It works far too often for anyone's good. The only people benefitting from it all are the ones who are scamming people in the first place. That's why it's always a good idea to take a look and save yourself from wasting your money.
They Use Fake Profiles Constantly
Pretty much every single profile on the site is fake. That's just the way that it is. If it's not fake, then it's probably owned by someone who's getting scammed. There are two types of people on the site, the scammers and the scammed. That's it. No one is getting laid here. The only lust is the lust for money. The whole this is spelled out for you in terms of service.
They tell you right there that you'll be contacted by "Fantasy Cuties". These are the women who are sending you all of those messages. They're created by the site and sending them because you're blocked from reading them. If you want to do that, you'll have to upgrade your account. That's how the whole thing works from the top to the bottom.
The Pictures Are Fake
The pictures that you see on the profiles look really good. Of course, they do. They're there to entice you. The reason they look good is that they come from porn sites. They're ripped right from the profiles of the porn stars. Then they're pasted onto the fake profiles which then send you messages through a bot program. The end result is you getting so many messages from hot women that you upgrade. The site gets its money and you get nothing. There's still no one to talk to at all. You're just as far from a hook up as you were before, just with less money in your account.
Conclusion: ULust May Have Nothing For You
There's no reason for you to join ULust. It has nothing at all for you. You'll just waste all of your time and all of your money. Stay away from it. There are plenty of other sites out there that can work for you. All you have to do is find them. You'll know a good site when you see it and those are the ones that you want to get involved with. ULust is a hard pass.
Read more top dating reviews before making a decision today…